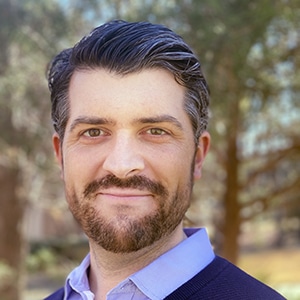 Josh Pryor spent half a decade working with Fortune 500 senior level managers, directors, and executives at UCLA Anderson Executive Education, one of the Top 30 Executive Educations shops in the world. At Anderson Exec Ed, Josh served in multiple roles including: Customer Service Representative, Program Manager, and Senior Program Manager. Josh focused on the largest custom clients and helped launch many new programs, affording participants incredible learning experiences that were brand new to the industry.
As Senior Program Manager, Josh managed 40 programs and approximately 1,500 participants, every year. His primary role as PM was to take a program as it existed on paper, coordinate all logistical aspects of the program, and execute a top tier experience for clients, participants, and faculty. As a direct result of these interactions, Josh developed into a passionate relationship builder with enormous experience servicing both domestic and international clients. He excels at developing strategic partnerships with existing and new clients.
While at UCLA Anderson Executive Education, Josh worked extensively with Bob Kulhan and Business Improvisations (consistently one of UCLA Exec Ed's top rated facilitators). During this time, they grew as colleagues and friends. Josh departed from UCLA Anderson in the summer of 2013 and immediately found a new home as the Business Development and Client Relations guy at Business Improvisations – a great fit! Josh originally hails from Oswego, NY and currently resides in Hillsborough, NC with his wife, two sons and daughter.