"Normally after a strategic planning session they have 7 or 8 ideas and 1 might be workable and the question is, "What have we accomplished?" After working with Business Improvisations (for only a half-day!), we had 52 recommendations onsite, and 12 were approved on the spot!"

Henry Conde - Captain SC, USN
"Just about every executive education program I know of has tried to find some way to address creativity and all have been unsuccessful. That is, until the just-completed Ford program! I'm ready to be your agent."

Marian Moore - Academic Director,
Duke Corporate Education
"Thanks very much for the Livestream event - it was fun and informative! Your passion and energy were so evident in the session. The techniques you shared will help us build more empathy, inclusivity, and collaboration in our future interactions."

Ashok Shenoy - Co-President,
Ascend Leadership New York Metro Chapter
"I've had the pleasure to be involved with Business Improv sessions in three different aspects. One has been pre-COVID, one during COVID, and one post-COVID, or kind of post-COVID. And the three sessions I've had, I've had the virtual and I've also had the in-person, and all three have been the most thrilling and eye-opening experiences I've had thus far in my business career."
Melissa Granados - COO,
Los Angeles Immigration Attorneys
"Please get yourself involved in this program! You will come away with the right attitude and right energy for hosting virtual meetings, listening, responding, and communicating more effectively."

Paul Cunningham - Operations Supervisor, ZID ARTCC,
FAA Managers Association
"Thanks again for a fantastic day. You received rave reviews from the team… the team loved the breadth of exercises that we got! The team is really coming up to speed and I've been impressed at how they are incorporating the learnings from our first session."

Duke Chang - Vice President,
Fidelity Investments
"Bob Kulhan is perceptive, intuitive, and highly adaptive. For our corporate partner symposium, Bob implemented an interactive learning workshop that gave our partners a fun way to get to know each other, learn and practice collaborative communication skills, and breakdown some of the simple barriers to "yes, and" inclusive behavior. Relevant and clever!"

Shelley Taniguchi - Director, Global Partnerships
National Academy of Television Arts & Sciences
"Business Improv combines evidence-based approaches, fun, and an experiential learning environment to break your teams into a new way of thinking about collaboration, innovation and energy. It is impossible to miss their ability to change the energy in a room and teach your team to do the same. I highly recommend them."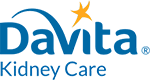 Amy Young - Vice President,
DaVita Kidney Care