CEO, Senior Faculty & Founder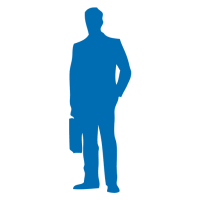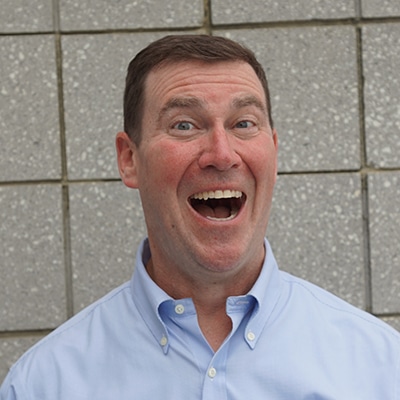 Bob Kulhan
is an elite improv comedian, an Adjunct Professor at both Duke University Fuqua School of Business and Columbia Business School, and the Founder & CEO of
Business Improv
® – a 23-year-old consultancy that links improv to business through the behavioral sciences and real-world application.
Based out of Chicago, LA & NYC, BI is a world-class leader in developing experiential On-Site, Virtual (synchronous), Online (asynchronous) programs, as well as Blended (both) and Open Enrollment courses for businesses and leaders
Since 1999, Bob has designed top-ranked Business Improv programs for 13 of the top 26 business schools in America and a half-dozen more top tier b-schools around the globe. His customized Business Improvisations® programs have served a large international roster of top firms such as GOOGLE, PepsiCo, American Express, Capital One, Ford Motor Company, Cushman & Wakefield, SAS, Mazda, Glaxo Smith Kline, Takeda, Amgen, PwC, Hilton Hotels Worldwide, Starwood Hotels & Resorts Worldwide, Jumeirah Emirates Towers in Dubai, Neutrogena, Progressive, Takeda, Colgate-Palmolive, Raytheon, Pratt & Whitney, Lockheed Martin, Procter & Gamble R&D University, the US Department of Defense, and the US Naval Academy, to name a few.
Kulhan has pioneered experiential learning in the virtual space. Since 2017, Business Improv has been developing high-energy, experiential, Virtual (synchronous), Online (asynchronous) & Blended (both) solutions in Virtual Presence, Collaboration, Creativity, Virtual Teams, Virtual Leadership, Virtual Presentations, Virtual Presence, Agility, Adaptive Problem Solving, Creating Team Chemistry, DEI, Virtual Selling and Influence, Virtual Conflict Management & Difficult Conversations, Engagement, Resilience, Morale, etc. In addition, BI launched our self-paced, Online course – Improvisational Communication – on March 12, 2020.  This asynchronous learning program focuses on how to use Business Improv techniques for personal and professional development in communication, collaboration, creativity and creating culture.  It is a first-of-its-kind course designed using research backed by science and more than two decades of experience.
Bob is the best-selling author of
'GETTING TO YES AND'
, by Stanford University Press. Please take a look at Bob's book for additional Business Improv material.
In addition to all things improv, Bob is passionate about cooking, SCUBA diving, Brazilian Jju-Jitsu (blue belt), the Chicago Cubs, and his wife and two children.